In honor of Ralph Beaudoin and Elaine McIntyre's marriage, Barbara Lewis, good friend of both, needlepointed this sampler.  It is done in Petit Point, comprised of very small fine stitches, and framed in a rose wood square frame.
The date of the wedding, November 27, 2004, is included AS 11-27-04.  It is signed by B. J. Lewis.
The frame measures 10 inches by 10 inches.
Although not an heirloom in the typical genealogical sense, it is a NEW heirloom.  It hangs in the dining room of the Beaudoin's home.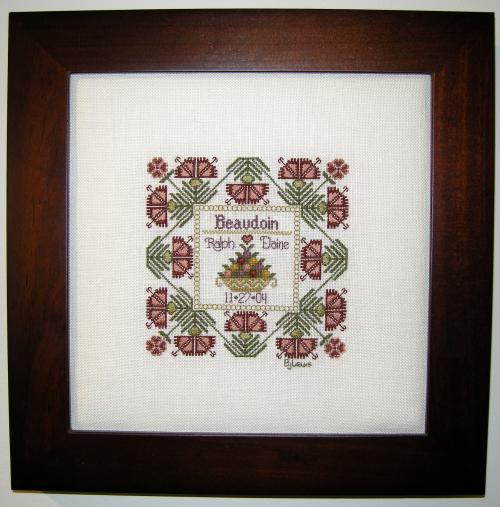 BEAUDOIN WEDDING SAMPLER, ELAINE MCINTYRE BEAUDOIN