Thomas D. Sullivan, when he was in the service in Germany in the 1960s, sent this statue to his grandmother, Nell Madigan Sullivan.
When she died, Helen Sullivan McIntyre cared for the statue. When Helen died, Elaine McIntyre Beaudoin inherited it.
In 2003, Helen saw an article in the Sun Times about the figurine. It said it was first created in 1935. It has various names including: "Sitting Madonna with child", "Flower Madonna" and "Virgin with Flowers". The bottom of the statue has "Germany" stamped on it as well as an inverted "V". Sculptor Reinhold Unger created the original from drawings by Sr. M. I. Hummel.
The figurine has been in the family since c1960s and is approximately 9 inches tall.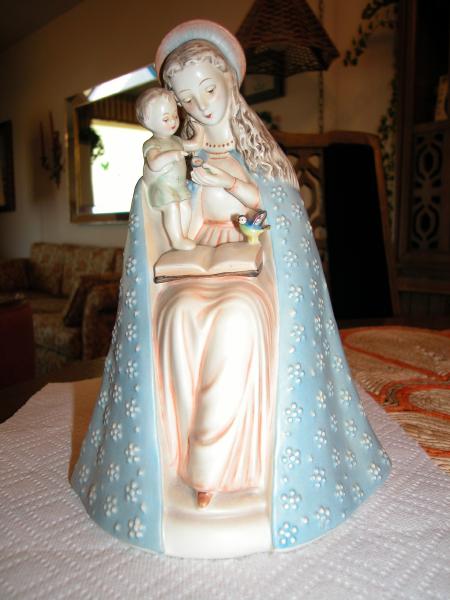 HUMMEL MADONNA