LEMON SQUARES
Elaine has been making Lemon Squares for over 40 years, mostly to serve as one of the Thanksgiving desserts.
2 cups all purpose flour
1/2 cup sugar
1 cup (2 sticks) butter, well chilled
Preheat oven to 350 degrees. Combine flour and sugar in medium bowl. Cut in butter using pastry blender or process in food processor until consistency of course meal. Press into bottom of 9 x 13 inch baking pan. Bake crust until golden, approximately 20 - 25 minutes.
4 eggs
2 cups sugar
1/4 cup all purpose flour
1tsp. baking powder
6 tblsp. fresh lemon juice, approximately 2-3 lemons
Powdered sugar for topping
Meanwhile, beat eggs in large bowl of electric mixer on medium speed. Gradually add 2 cups sugar, beating constantly. Mix in flour and baking powder. Add lemon juice and blend well.  Pour onto crust, spread evenly. Bake until set, about 25 minutes. Cool in pan on rack.  Sprinkle with powdered sugar and cut into 1 1/2 inch squares. Makes about 4 dozen.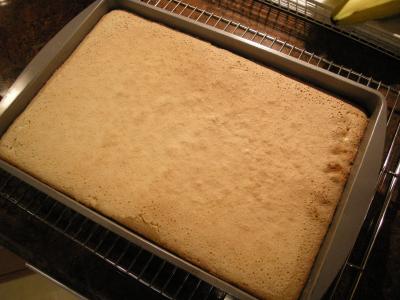 Elaine McIntyre Beaudoin's Lemon Squares